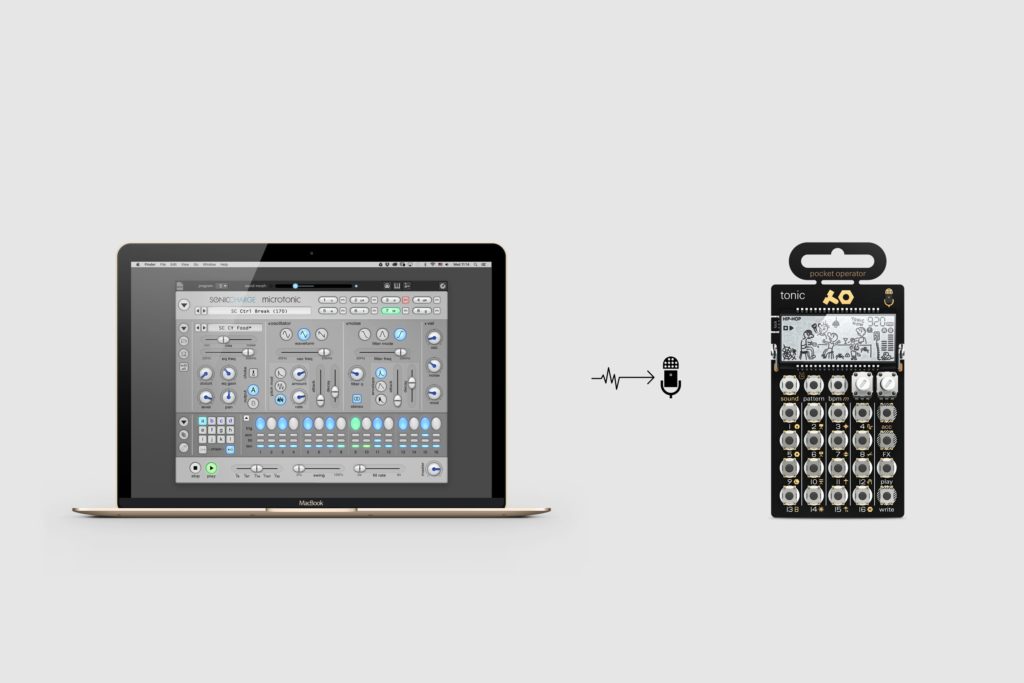 Anaheim, CA (January 18, 2017) – Teenage Engineering are extremely happy to announce PO-32 Tonic – the next level pocket operator with built-in microphone and import/export functionality. PO-32 Tonic is a powerful drum and percussion synthesizer – a result of a fruitful collaboration with Magnus Lidström of Sonic Charge, creator of award-winning audio plugins and the man behind the CWO effect in OP-1.
Unique to PO-32 Tonic is its wide range of sonic capabilities, a fresh selection of new punch-in FX, a built-in microphone allowing direct transfer of sounds and pattern data between units, as well as the ability to allow users of the standard desktop version of Microtonic to shape sounds, generate new patches and pattern data, and transfer them wirelessly back to the PO-32 Tonic.
[youtube id="gZoBT5d8OUk" width="620″ height="360″]
For the first time Pocket Operator users can easily import, export and share their music with the world – opening up for unlimited potential.
Features:
Mic for transferring sounds
16 fully customizable sounds
16 punch-in effects
16 step sequencer
Parameter locks
Built-in speaker
3.5 mm audio I/O
Jam sync
LCD display
Folding stand
Watch + alarm clock
Battery powered (2 x AAA)
1 month battery life
Pattern chaining – up to 64 patterns
Compatible with Microtonic Drum Synthesizer VST/AU Plugin
The PO-32 Tonic will be available worldwide in early April 2017. The standalone unit will launch at $89 with the limited edition bundle (including Microtronic) costing $139.
---
All information from the official Teenage Engineering press release.
Want more news from NAMM?