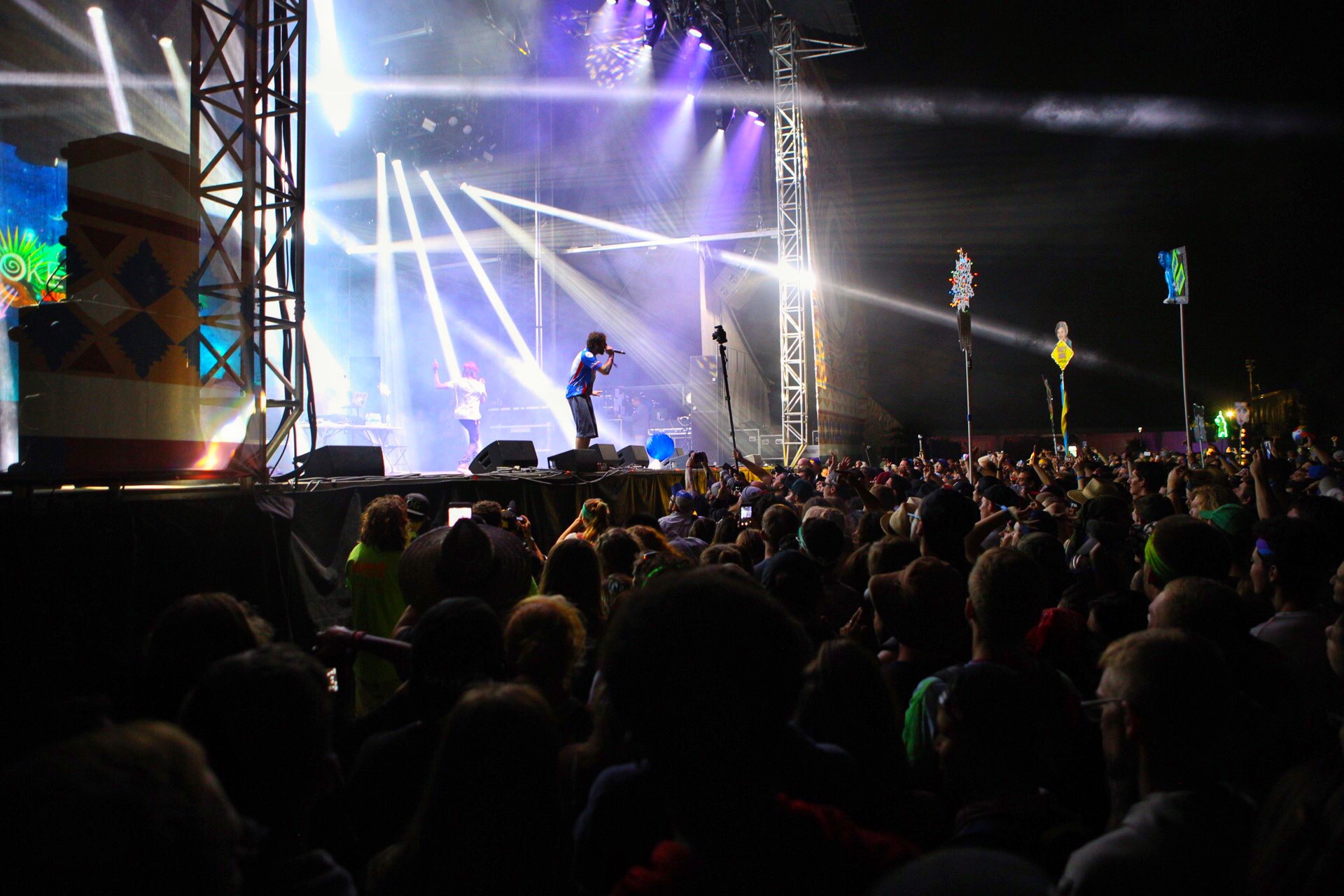 The last 24 hours has had so much packed into it, there's no way I can cover all of it before Day 2 begins. As it is, I'm missing a yoga class, DJ set & general campsite shenanigans to write this. Out of the all the music festivals in the state of Florida (including ones that have come and gone) Okeechobee most closely replicates the environment you would find at the biggest and best the US has to offer; looking at you Bonnaroo and Burning Man. Pulling into the festival, we drove in line with dozens of college kids ready for the weekend. After setting up camp, we wandered into "The Grove" – where three stages (Be, Here & Now) were rigged large enough to satisfy even the most-seasoned live sound teams.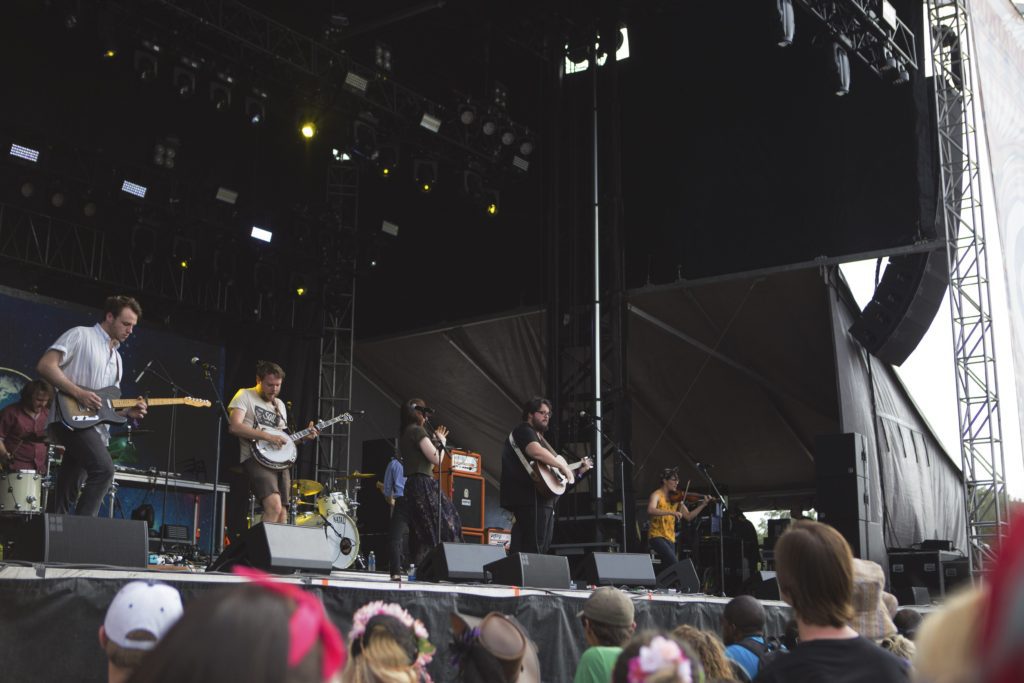 Earlier, day-time acts had plenty of space for viewers to spread out and claim their own turf. The Oh Hellos had a foot-stomping set with just a hint of Celtic inspiration. Grace Potter tore through a set of face-melting rock n' roll, swapping back and forth between her Flying V guitar and organ. Even Nahko and Medicine for the People (for fans of Dave Matthews Band) had a rambunctious set mixing horns, hip hop, and a peaceful yet political fire behind their message.
As the night came, the campers that spent most of the daylight at their campsites made their way into The Grove as well. Robert Plant and the Sensational Space Shifters played a good balance of Led Zeppelin tunes & newer material. Lil Dicky's witty rhetoric packed in even more audience members. Daryl Hall & John Oates set, an hour and a half of hits from across three decades of writing, had their stage nearly at capacity.
We decided to try and take it easy on Day 1, pacing ourselves for the jam-packed (get it?) days to come. After heading back to the tent for the night we settled into sleeping bags to be awoken by a  blast of bass at 11:45 PM. Bassnectar's set had started and was louder than anything else we had head that day. Something about those vibrations mixed with the notions that I couldn't sleep through that anyway drew me back into the Grove.
It was a complete transformation from the earlier setting, completely packed with glow sticks, fuzzy clothing, and a community vibe. Bassnectar's set helped perpetuate that vibe, calling out 2016 as "the best year of our lives." The set was long and inspirational, fully captivating the audience from start to end. There were pyrotechics, smoke shows & flashing lights powerful enough to see from the moon (we think). Absolutely transcendental.
Providing late night closure was Lettuce & Portugal. The Man with a bit of funk or folk based on your personal taste. Lettuce brought on Kamasi Washington to play saxophone on a song, hinting that more guest spots were to come in the following days.
Want More Okeechobee Fest?
Head on over to our Okeechobee Music & Arts Festival Headquarters to see everything from the festival. We've got a Day 2 Recap up as well, with some of our favorite experiences from 2016, including details on the PoWow where Miguel and John Oates sang "Hotline Bling". If you're more interested in listening to your favorite artists from the festival, we've got free Okeechobee Fest Playlists. We also spent all weekend taking pictures of the festivities and will be continuing to share the experience with you on Instagram! Want to join the conversation? Connect with us on Twitter (@DRecordingArts); we love chatting about artists, experiences & thoughts for next year's festival!