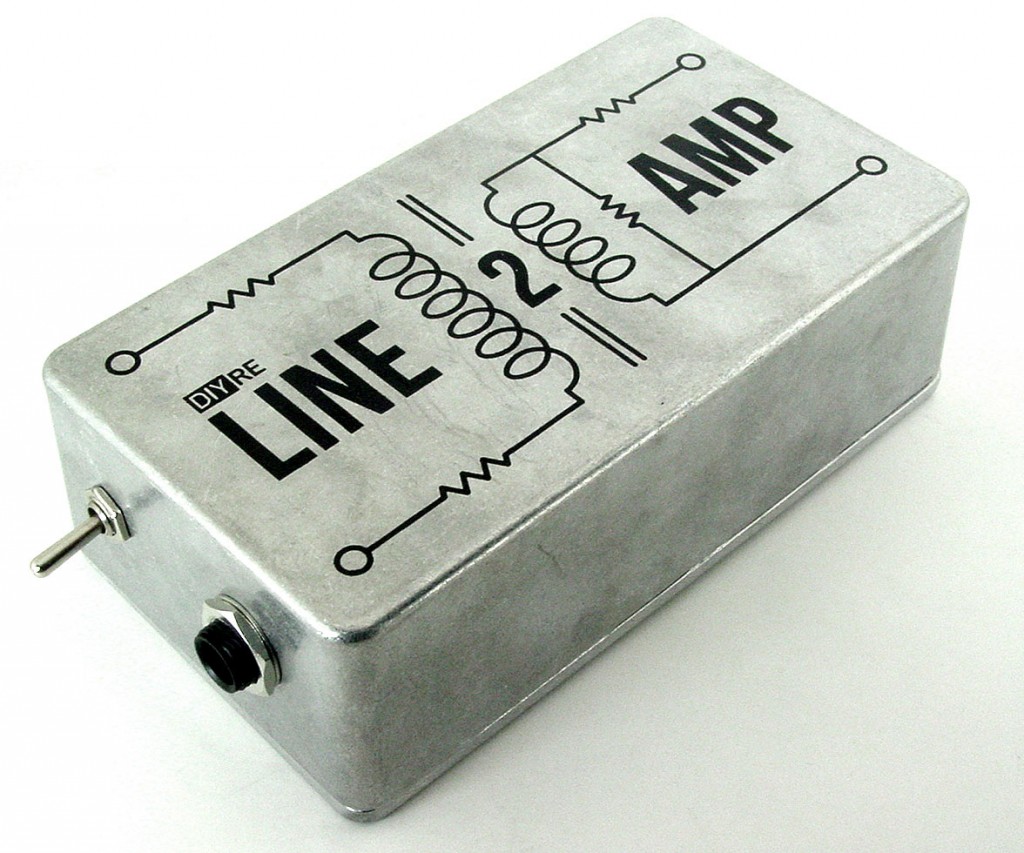 Re-amping is an essential service that tracking studios should be able to offer as their amplifier collection grows. Re-amplifier boxes offers an easy solution for converting your recorded DI track to a signal your amps can handle. Best of all, you get a great unit for basically the cost of materials by purchasing the Do-It-Yourself Recording Equipment (DIYRE) L2A (Line2Amp) kit. The build process is simple and fast, and the end product could go head-to-head with other major re-amping boxes (that easily cost twice as much) and come out on top.
Build Process
DIYRE makes the build process streamlined by providing everything needed from the wires to the PCB to the aluminum housing. In a 7-minute YouTube video, DIYRE provides a step-by-step tutorial on assembling the unit, and assuming you have some basic soldering knowledge, it shouldn't take you much longer than that to do it yourself. For those who would prefer to build their re-amping box "by the books," DIYRE provides an assembly guide here. Either way, the instructions are clear and easy to follow, providing enough information for a beginner to build a great device. Best of all, you only need three basic tools: a soldering iron, needle nose pliers, and wire strippers; the second two might even be found in your tool box already.
In my own experiences, I've had a little practice building smaller projects including cheap do-it-yourself microphones. I've also done some basic repairs on headphone amps and other basic outboard gear repair. Anything bigger, and I usually send it off to a professional. I can tell you though, that building the Line2Amp was simpler than any of my prior projects. It might be the simplicity of the PCB assembly, but with only 10 minutes put into it, the box came out sturdier than I could've imagined.
Functionality
The Line2Amp box works exactly as it's supposed to without any unnecessary clutter in your signal path. For those looking to add options to their re-amping box, DIYRE offers a single-coil pickup emulation option that you can add. In use, the L2A kept an extremely clean and truthful sound that would make you think a guitarist was actually plugged directly into the amp. This is because the materials and schematic have been tested to perform with a < 1 dB variation across the frequency range from 20 Hz to 20 kHz. Although it's rare, if you do end up having some ground hum in your signal, the box features a ground lift switch to cancel it out.
Conclusion
There's really no need to spend hundreds on re-amping with a device like the L2A available. In a simple die-cast aluminum box roughly the size of any given guitar pedal, you're able to send any signal through the amp of your choice. Whether you have your own growing collection of vintage and new amps, or you're planning on renting a few out for a weekend to get the tone you're looking for, the L2A works great. For more information on the L2A, or to order your own kit, check out DIYRecordingEquipment.com.