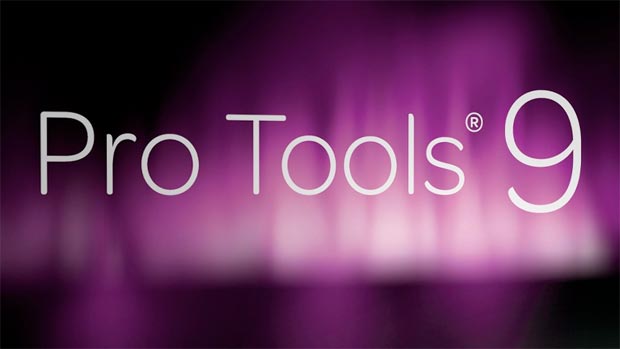 Pro Tools has been the industry standard for the past decade when it comes to professional quality recording studios. With many unique features and add-ons, Pro Tools operators have a wide palette of sounds and options at their disposal. With the release of Pro Tools 9, they have opened their professional DAW to the masses, by no longer requiring a Digidesign interface to use their software. This means that anyone can utilize this software, whether they are using a multi-thousand dollar HD system, or their computer's line-in and a $20 microphone.
Digidesign to Avid
This Pro Tools release is the first to fall under the name Avid, rather than Digidesign as we have all come to know the software. Avid has been working on retiring the names M-Audio and Digidesign and centralizing their products under one name. While the production team for the software remains the same, Avid has chosen to open their software to all audio interfaces. Prior to the Pro Tools 9 release, most Pro Tools systems required users to use Digidesign interfaces such as the 003 or the M-Box series. These interfaces will still work seamlessly with the new software, but you now have the freedom to use other technologies of your choice and utilize the DAW. This comes as great new to owners of PreSonus, Apogee & other products that previously required another DAW. The only Avid mandated hardware for users of the new Pro Tools 9 is the redesigned iLok verification system, which now comes in a slimmer profile to provide users more space.
Pros:
With Pro Tools 9, you get all of the features people have come to know and love with prior releases from Digidesign & Avid. Some of the wording has changed in the menus such as several Setup functions, but all of the old features are there. The truly great part of Pro Tools 9 is the ability to use whatever interface you want. Prior to this release, Digidesign required users to purchase their hardware such as the 003 to use Pro Tools software. Home studio enthusiasts could save some money by purchasing an M-Box and getting a limited version of Pro Tools, but now users have the choice to use whichever interface they want, from any manufacturer.
Cons:
While it is a great milestone in compatibility for Avid to allow other hardware, their HD features are still only available to those with a Pro Tools HD System. The track count is limited to 96 tracks without purchasing a Pro Tools HD system, or 192 tracks with the additional Complete Production Toolkit 2 software. For most home recording studios this amount of tracks is more than adequate, but for people who enjoy layering sounds upon sounds, a DAW limited only by your computer's ability might be more suitable. My only other con that I could find with the newest version of Pro Tools is the hard to use MIDI. While setting up MIDI is easy, editing MIDI samples never seems to be easy to edit in Pro Tools. Luckily, I can create my MIDI files in Logic and import them to Pro Tools when I want to bring it together with everything else.
Final Thoughts:
Pro Tools is an industry standard in the recording industry today, and it doesn't look like it'll be going anywhere soon. While not all features are available to basic Pro Tools users yet, Avid is well aware of what their users want, and they're doing what their customers ask for; and that's why they are where they are today.
---
For more information on products from Digidesign & Avid, subscribe to our newsletter: